My day started with a big decision. There are two possible routes to Sarria, and being a little lazy by nature, I took the shorter one.
You maybe a little surprised that after walking for four weeks I still consider  myself lazy. If you don't believe me,  then ask my accountant.
The weather is back to glorious summer here in Northern Spain. I will not complain about the heat after I saw the weather in the UK. I will complain about the ever growing numbers of pilgrims. This prompted me to go off-piste.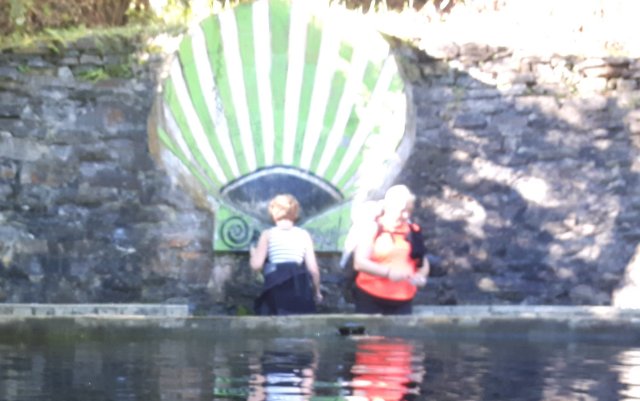 For a glorious hour I saw no other walkers. Neither did I have to ask any peregrinos sin rapido to move out of my way. I walked through two tiny villages that were only just a few Ks off the trail, but were a world away from the Camino circus. It was simply delightful.
I gave out a little groan when I rejoined the pilgrim highway. It was then a mad dash into Sarria. I left late today so was caught in the hot afternoon sun. You'd think I'd learn by now, but there is no way I am getting up at 5.30am, like some nutters.
I am just 115k from Santiago, with a large beer con free tapas, watching early evening Spanish life unfold in front of me. It's so deliciously warm tonight that I will linger outside longer than usual. My albergue is sin curfew and has a 10am check out time. Cheers to that.
Feet: Fine. Shoes are hanging on for dear life. I'll be walking in flip flops before I buy another pair.
Food: Usual boring stuff. I did buy a frozen pizza earlier, but it was a complete and utter disaster. Bloody oven never got hot enough. I was so pissed off I drank a warm beer (which was probably hotter than my fungi con jamon).
Feeling: Happy.