Gifts and Souvenirs for Hikers
My products are based on the Camino Map of Spain and Portugal design that I painstakingly created over many weeks!
I also have a UK Long distance hiking map, Camino Frances and a Bibbulmun Track map too.
---
The Camino Map of Spain and Portugal
Follow the links below to my online shops and happy shopping!
If you have any queries regarding the products don't hesitate to contact me.
---
Camino de Santiago / French Way

This is my map with all the Camino de Santiago distances!
---
UK Long Distance Walking Paths Map
Over 95 long distance walks in the Great Britain and Northern Ireland!
---
Bibbulmun Track Hiking Map
The Bibbulmun Track is a 1000km through Western Australia
---
Camino Finishes Design – St Jean to Santiago 774km / 480 miles
One of my original designs has been for sale for a while now on another site of mine.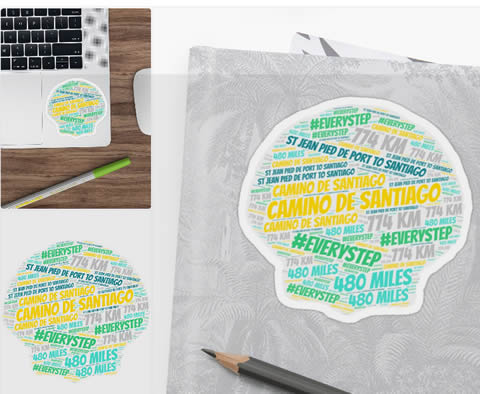 The direct link to the products carrying this design is here…
https://www.redbubble.com/shop/ap/40049946
Any further queries then don't hesitate to contact me.
thanks for looking,
Ant